Our Leadership Staff
---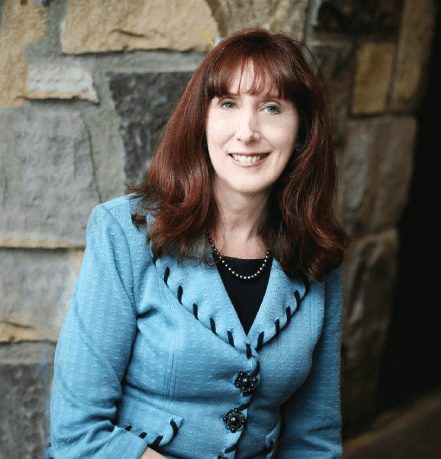 Katherine Bassett, Chief Executive Officer
Throughout her career in education, Katherine has advocated for students to receive the highest-quality of education regardless of their zip code or family circumstances. She was named New Jersey's 2000 State Teacher of the Year, and served as President and CEO of the National Network of State Teachers of the Year.
Katherine spent 26 years in the classroom as a middle school librarian and at ETS, led the development of the National Board for Professional Teaching Standards certificates for Library Media and Literacy. She led the development of performance-based assessments in four states and worked with six states to develop a common continuum of practice. She also served as Director of Policy and Partnerships for the Center for Educator Effectiveness at Pearson, working to support research into educator practice and self-efficacy and led the development of the Teacher Leader Model Standards and co-led development of the Model Code of Ethics for Educators.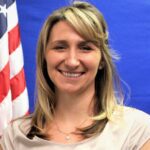 Ashley Bencan, Chief Operating Officer
Ashley Bencan has been a coach, a teacher, a student-athlete, a policymaker and, most importantly, a good listener. Working in the education sector is challenging and sometimes isolating work, however through many different opportunities and great colleagues she has found it rewarding.
Ashley attended Rollins College where she was a two-sport athlete and completed her honors psychology thesis on 'Quality Out of School Time Programming through the Central Florida YMCA.' When weighing the options of a master's in public policy at American University or Teach For America, Ashley chose TFA. After five years of teaching middle school ELA and Social Studies in North Philadelphia and earning her master's from UPENN GSE, Ashley joined the New Jersey Department of Education. Over the course of her time there, she impacted the following areas of policy and practice: Recruitment, Preparation and Recognition; Data Reporting and Visualization, and as the Director of Strategic Operations she led the internal efforts to systematically improve the agency.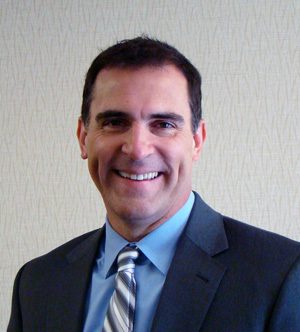 Dr. Bradley J. Hull, Chief Development Officer
Dr. Bradley J. Hull's education and experience extend from classical music performer, to college instructor, policy maker, national association manager, education researcher, and school administrator.

He holds a Doctor of Philosophy degree in Education Leadership and four degrees in the liberal/performing arts. Brad worked in Washington, D.C. in education policy at various organizations. While in Washington, he served in executive management positions at the National Association of State Boards of Education and the National Network of State Teachers of the Year. Brad has experience in Career and Technical Education, working at the Vermont Department of Education and as a school administrator. In his home state of Pennsylvania, Dr. Hull advanced state-level education policy initiatives and delivered professional learning opportunities for Pennsylvania educators.
In addition to supporting the education and development of young people, his greatest passions include teaching the arts, playing Chopin, working for the causes of social justice, and just about anything that involves beauty and creativity.
Our Program Staff
---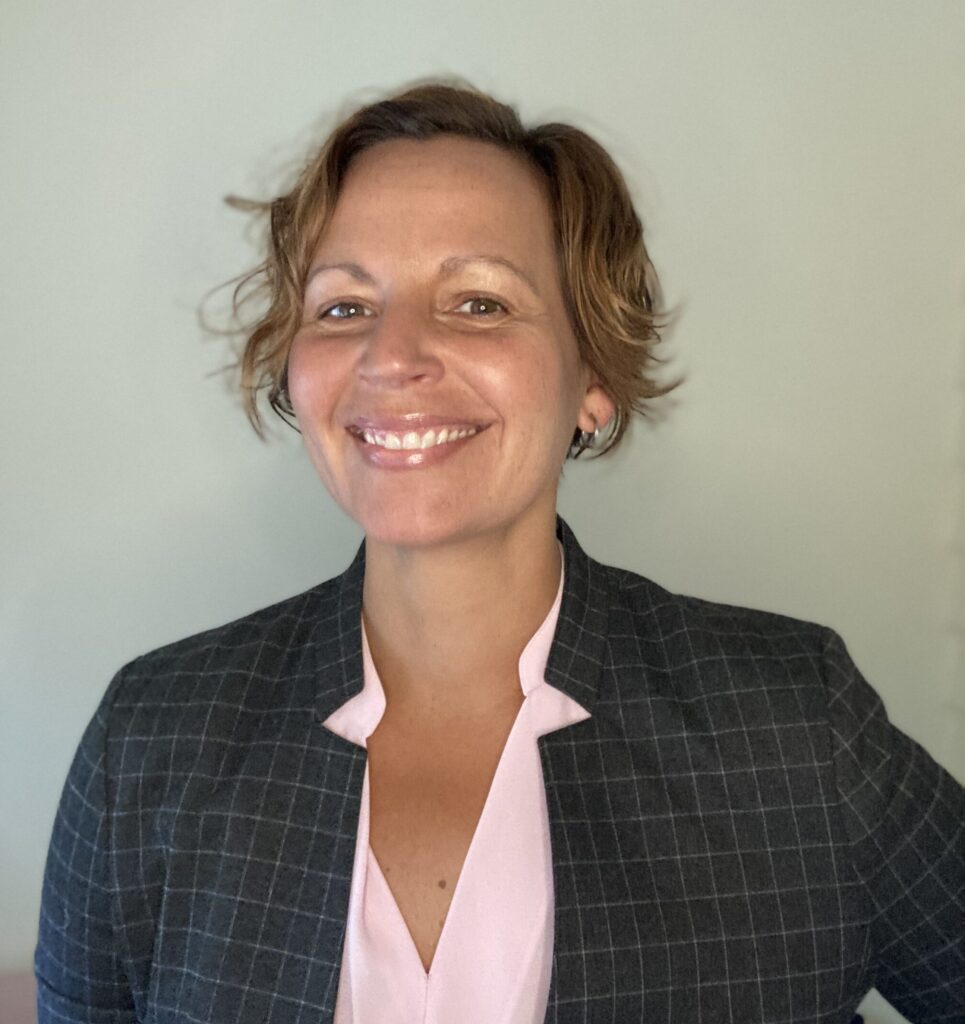 Jessica Kelly, Program Director
Jessica Kelly serves as Program Director for the New Jersey Tutoring Corps. It was her passion for reading and writing that led Jessica to earn a bachelor's and master's degree in education from Long Island University and become a teacher. She believes in the power of the life lessons that are mined through the study of literature. When students are given the time to read, write, speak, and connect with a topic, they develop empathy and a positive sense of self. This is why she believes it's so important for all students to be able to read fluently and to see their life experiences mirrored in what they read.
Jessica is an experienced educator who cares deeply about her students. She has thirteen years of teaching experience, four years of curriculum coordinator experience, and nine years of being a middle school advisor. Additionally, she worked on a reading research project for The Meadows Center for Preventing Educational Risk at The University of Texas at Austin.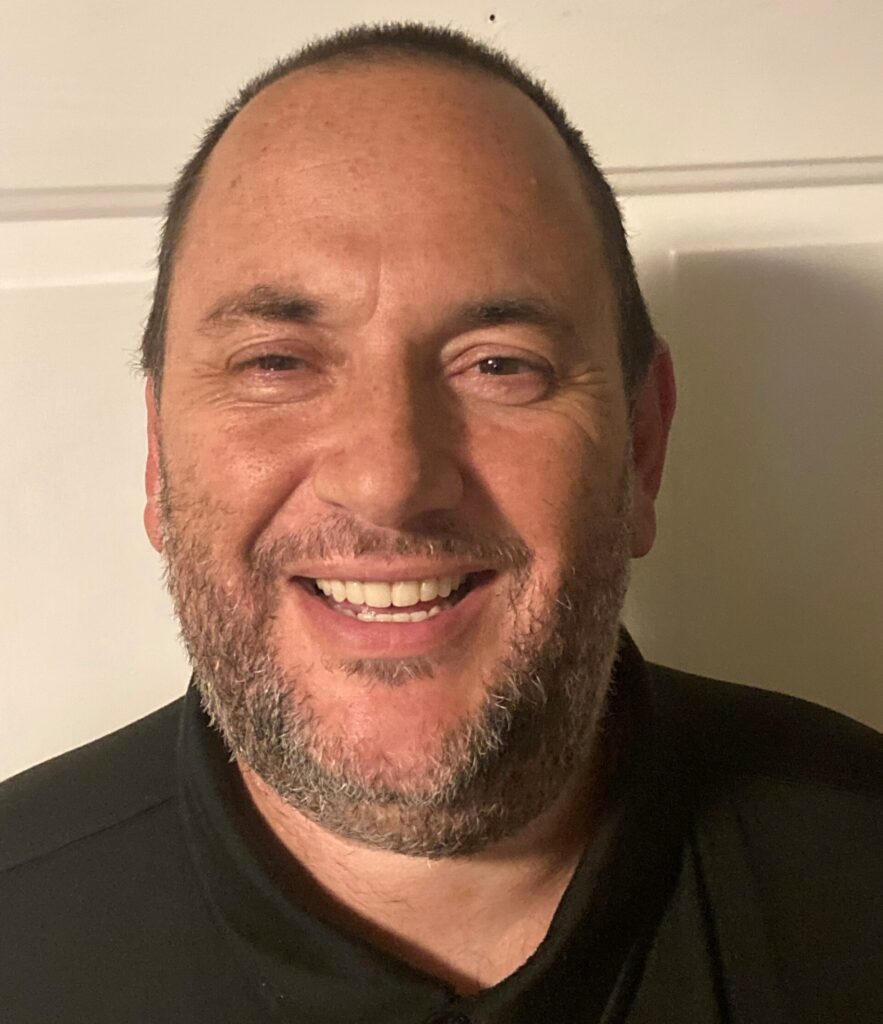 Bertin Lefkovic, Finance Director
Bertin Lefkovic serves as Finance Director for the New Jersey Tutoring Corps. His focus is on grants and procurement management as well as fundraising.
Prior to joining the NJTC, he had been working with individuals with disabilities and their families, helping them to manage their participation in the Personal Preference Program, a Medicaid-waiver home and community-based services program that enabled them to receive paid personal care assistance services from family members, friends, and others. Before that, most of his professional career has been in the organized Jewish community with State of Israel Bonds, the Jewish Partisan Educational Foundation, Camp Ramah in the Berkshires, and Young Israel of East Brunswick.
Bertin earned a B.A. in Political Science at New York University and an Ed.M. from Rutgers University's Graduate School of Education.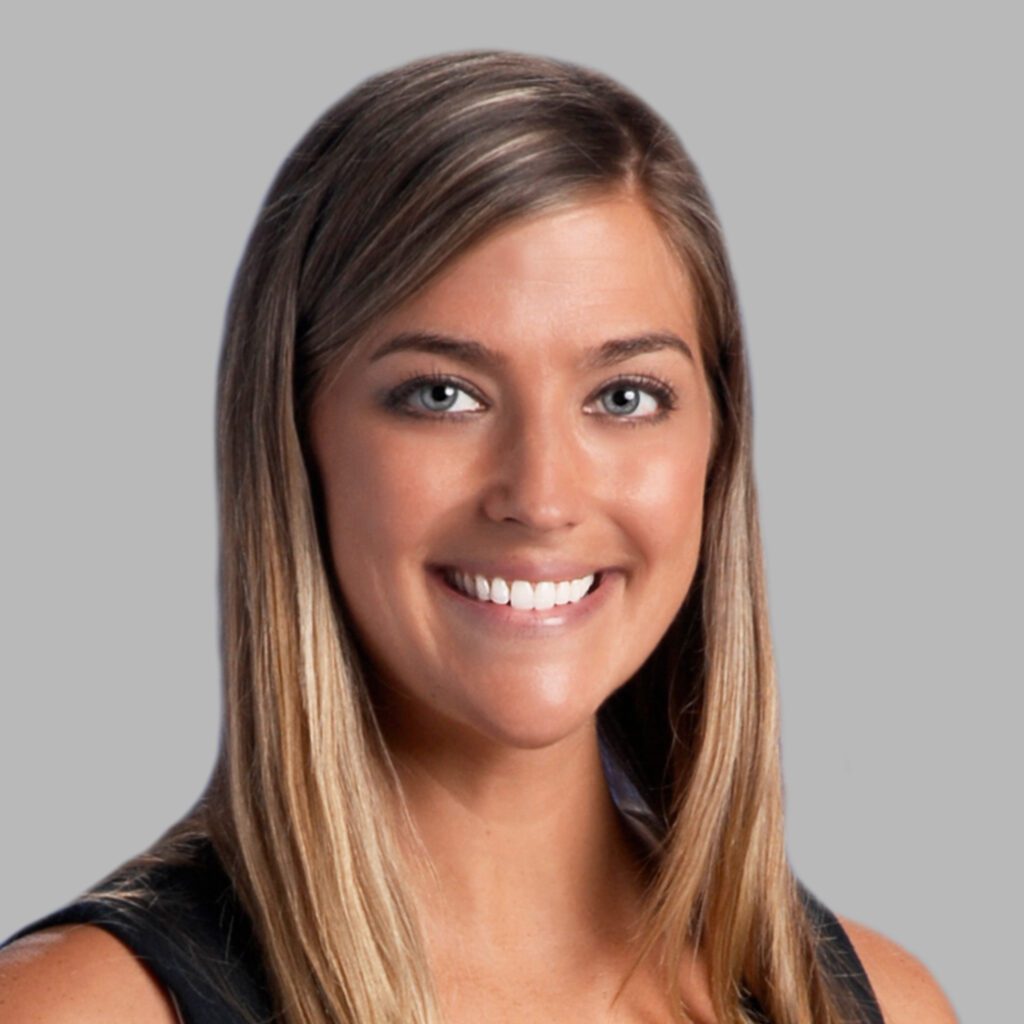 Chelsea Collins, Master Trainer/Coach Southern Region
Chelsea Collins is proud to work with the NJ Tutoring Corp as a Master Trainer, where she designs and leads instructional training and support for more than 200 instructional coaches and tutors across the state. Chelsea leads work nationally for Learning Forward, where she supports the national Equity-Centered Pipeline Initiative, and Catapult Learning, where she provides professional learning and coaching to educators across the country. For the New Jersey Principals and Supervisors Association and the New Jersey Association of School Administrators, Chelsea develops and delivers training and coaching to educators across New Jersey.
Chelsea was selected among 125,000 teachers as the 2016 New Jersey State Teacher of the Year; as a teacher, Chelsea was hand-selected by the Assistant Commissioner of the New Jersey Department of Education to lead first-ever statewide policy initiatives. Her work received national attention and was presented to state education agencies across the country.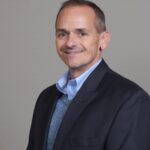 Scott Oswald, Master Trainer
With over 32 years in education, starting as a classroom teacher and serving students as a principal andsuperintendent, Dr. Scott Oswald currently is proud to serve the New Jersey Tutoring Corp. Dr. Oswaldalso teaches at both Rowan and Stockton Universities and works with several other education-relatedorganizations in the Mid-Atlantic region. He is passionate about working with teachers, school leaders,and Boards of Education to better understand issues of equity that may be present in their districts,schools, and classrooms. Using data to drive decision making around instructional practices, curriculumdevelopment, and policy formation is often at the heart of equity work at each level.
Dr. Oswald believes deeply that behind every data point is a child and behind every child is a story. Untilwe know those stories, we will never completely understand the data. As such, he values the "wholechild" approach to education and understands that children learn best in an environment where they feel safe, have a voice, and can genuinely be themselves.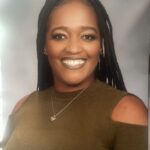 Taneisha Clemons, Program Manager, Summer
Taneisha Clemons serves as the New Jersey Tutoring Corps's Project Manager, Summer. She is certified as a K-6 elementary teacher/K-12 Special Education teacher. Taneisha taught for eight years in the districts of Newark, Plainfield, and Phillipsburg, NJ. She has experience in charter and public schools, teaching grades K-1; 5-6 (ELA), specializing in Special Education.
Taneisha has been a member of the Corps as an Instructional Coach for its embedded school day program, overseeing the logistics of tutoring sessions onsite. Taneisha believes that every child can learn if they have passionate advocates willing to meet them where they are.
Taneisha has earned a Bachelor of Science in Business Management from Montclair State University, and a Master of Arts in Education from Saint Peter's University. She currently is a doctoral candidate at Walden University to earn a Doctorate in Education specializing in Special Education.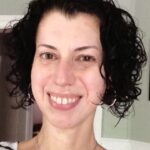 Mysti Diaz, Program Manager School Year
Mysti Diaz is extremely proud to work for the New Jersey Tutoring Corps as Program Manager, School Year. She been a member of the New Jersey Tutoring Corps since the summer of 2021, first as a math tutor, then an Instructional Coach, and then as a regional manager for the Mercer County area sites.
Mysti loves interacting and developing relationships with children of all ages. She believes that all children deserve to have the opportunity to engage with and understand math skills and concepts. For the past two years, Mysti also has served as an Instructional Coach for the program. She understands that providing support for preservice teachers goes a long way in helping to effectively educate young scholars.
Mysti graduated from Rowan University in 2001 with a Bachelor of Science degree in Business Management. After approximately 10 years, having held various positions in a local Mortgage Servicing company, she decided to pursue teaching as a career. She earned a Master of Science in Teaching degree (K-12 Math) in 2014. Since then, she has taught all levels of math in various public school and private tutoring environments.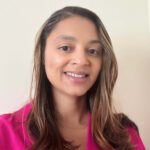 Dalitza Sanchez, Hiring Manager
Dalitza Sanchez is a proud staff member of New Jersey Tutoring Corps serving as Hiring Manager. Dalitza was drawn to NJTC while seeking a career change to pursue a career working with children and young adults. Dalitza's own journey as an adult learner ignited her passion to advocate for the proper education of all children. She believes that all children can do hard things with a strong support system, and that computer literacy is key to unlocking career options for the younger generation.
Dalitza first joined NJTC as a tutor serving scholars K- 8th grade at the Boys & Girls Club. She delighted in getting to know each scholar and watching them reach their daily academic goal. Now her focus is ensuring that scholars are matched with compassionate and dedicated educators.
Before coming to the Corps, Dalitza served in the medical field for nearly 20 years in various capacities. Now she is dedicating her talents to programs that impact our little ones.
Dalitza earned a Bachelor's degree in Healthcare Administration with a concentration in Information Systems from Ashford University. She also attended the New Jersey Institute of Technology in Newark, New Jersey, where she earned her Master's of Science in Management."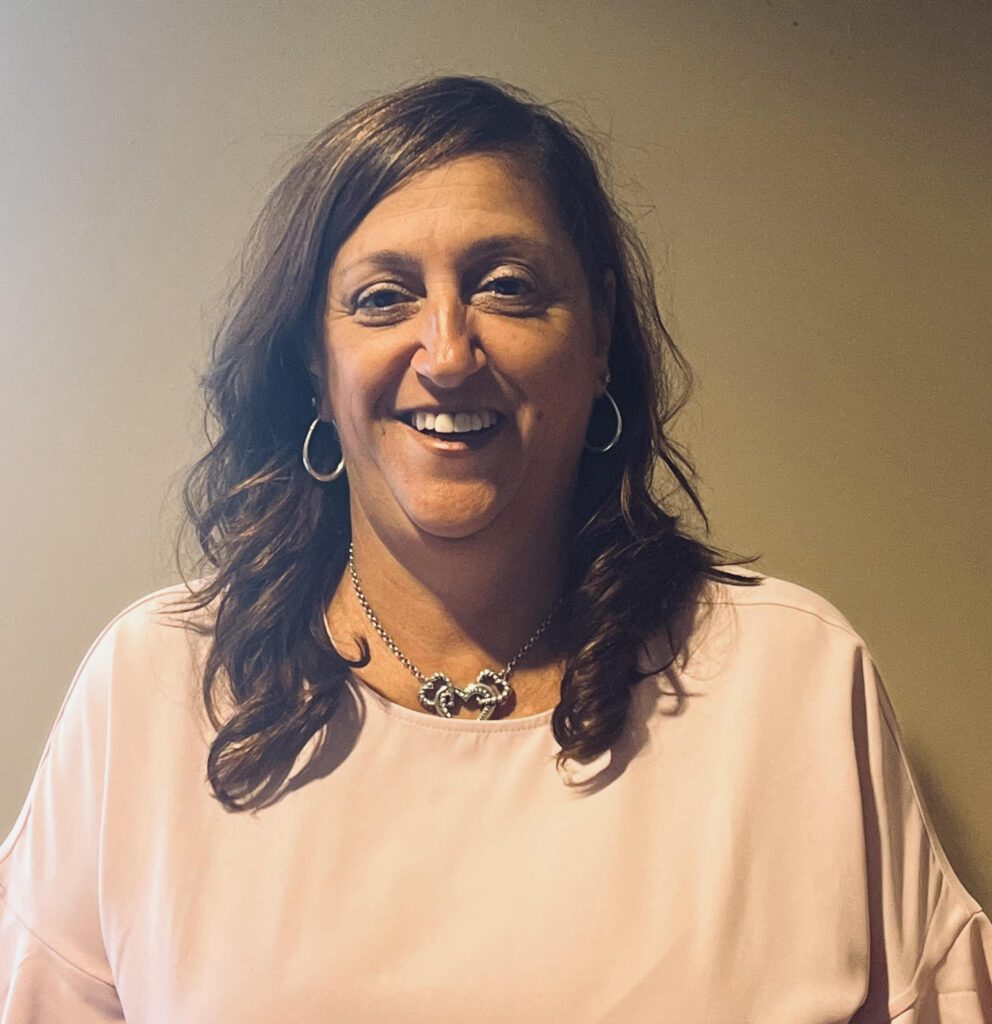 Rene Lintz, Program Assistant
Rene Lintz serves as Program Assistant for the New Jersey Tutoring Corps Inc. Rene has supported the work of NJTC as a Site Coordinator and an Instructional Coach since its inception. Rene is responsible for recruiting, hiring and onboarding field staff, as well as providing administrative support to both the CEO and COO. She also coordinates and manages the implementation of special projects as well as prepares and provides teaching and learning materials for onsite tutoring.
Rene's teaching career spanned 33 years supporting learners in the Trenton Public School District as Kindergarten teacher, 1st grade teacher, 5th grade teacher, and K-8 Technology teacher.
She received her Bachelor's of Science degree from Trenton State College as well as earned her Master's of Arts in Education in Curriculum Design with an emphasis in Technology from Grand Canyon University. She has a passion for helping scholars succeed through the quality instruction and tutoring that the NJTC team provides.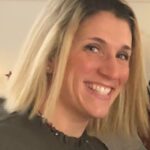 Jessica Latanzio-Crespo, Literacy Specialist
Jessica Latanzio-Crespo has spent the last 17 years of her career working in the classroom. She began her work in the elementary classroom and then moved to the middle school, and has been a middle school ELA teacher for the past 13 years. Jessica serves as a reading specialist in her K-8 district, working with learners of all ages and abilities. She is also a literacy coach in her district, a position that allows her to work closely with colleagues to infuse essential literacy skills in all content areas.
Jessica serves on many committees that include curriculum writing, SEL initiatives, I&RS/RTI, student ambassadors, strategic planning, multicultural literacy, before school book clubs, summer reading kick-offs, and continues to lead research-based literacy initiatives in her building.
Jessica also worked as an adjunct professor at The College of New Jersey; observing preservice teachers and guiding in the delivery of literacy lessons for their future classrooms. Most recently, she has joined the New Jersey Tutoring Corps and has served as an instructional coach in numerous locations to support both tutor and student growth.
Our Field Staff
---
We are proud of the diversity of our field staff. Below are photos of some of the tutors, site coordinators, and instructional coaches working with our scholars in this school year program cycle.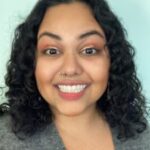 The New Jersey Tutoring Corps Inc employs as many as four hundred field staff per instructional cycle, depending on numbers of scholars and sites at any given time. These field staff represent the best and brightest of New Jersey's educational family. In most cases, field staff work face-to-face with scholars; in unique circumstances, they may work virtually. In virtual instances, there will always be at least one senior staff member in-person onsite.
All field staff are required to hold their New Jersey Criminal Background Fingerprint certificate and to supply a copy of that certificate to the program. In addition, they must provide I9 documentation of proof to work in the United States and participate in a background check.
Field staff must also comply with the requirement of individual sites in regard to COVID protocols.
Our field staff consist of three tiers of staff:
Site Coordinators: Site Coordinators are responsible for overseeing all logistics and operational management on behalf of the New Jersey Tutoring Corps Inc at one to two of our school/district or partner-based sites throughout New Jersey. Site Coordinators are required to hold a Bachelor's degree and to have some management experience in order to serve.
Instructional Coaches: Instructional Coaches observe and conduct feedback meetings with our tutoring staff at one to two school/district or partner-based sites throughout the state. They partner with Site Coordinators to ensure that sites are operational and meeting the needs of scholars. Instructional Coaches must hold, or have held, a teaching certificate as well as have teacher leadership experience.
Tutors: Tutors provide direct instruction to Scholars (students, typically in grades pre-kindergarten through 8th grade) at one of our school/district or partner-based sites statewide. Tutors meet with scholars in a ratio of one Tutor to no more than five scholars, although we try to hold that ratio to no more than one Tutor to three scholars. Tutors will meet with multiple scholar groups within the course of a day. Tutors may be pre-service educators, in-service educators, retired educators, substitute teachers, parents, or other interested individuals with documented experience in providing instruction to children.