Our Board of Trustees
The Board of Trustees is responsible for governance and oversight of the New Jersey Tutoring Corps Inc. The Corps is indeed fortunate to have such an outstanding group of thinkers, doers, activists, serve on its Board. Each of these Trustees brings unique insights that will help to grow and expand the reach of this organization.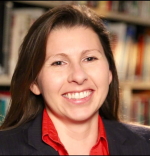 Monica Goncalves, President
Monica Goncalves has spent the past 20 years at Linden High School teaching all core Social Studies courses. She has also spearheaded a number of different initiatives including: "Pass the Message On" – A Bias and Prejudice Reduction Program for Youth, school wide Mock Elections, and Law Day celebrations. She has presented at the New Jersey Council for Social Studies and New Jersey Education Association Annual Conferences. Most recently, Ms. Goncalves earned her NJ Teacher Leader Certificate and is a consultant for NJPSA -NJ Leadership Academy creating and presenting a wide range of workshops for all educators. She is a graduate of the College of St. Elizabeth and Kean University.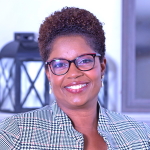 Dr. Tonya Breland, Vice President
Dr. Tonya Breland has a passion and commitment to increasing access and opportunities for those who have been historically marginalized, particularly Black & Brown students and has dedicated her life's work to ensuring equity in education and other sectors. Through her research, she birthed a framework for sustainable equity planning in which she helps districts identify areas where they are equitable, have inadequate capacity, or are vulnerable to inequities. Her work is also transferrable to organizations looking to address matters of DEI.
Tonya served as a Principal, Curriculum Supervisor, and has been a sought-after Trainer/Coach/Consultant/Speaker to school districts, individuals, and other organizations. She also taught in the NJEXCEL Program preparing professionals for licensure to become school/district administrators.
She served as Director for the Office of Professional Learning and as Deputy Assistant Commissioner at the New Jersey Department of Education.
Tonya is a graduate of Howard University, Nova Southeastern University, and New York University, where she received her Doctor of Education in Leadership & Innovation.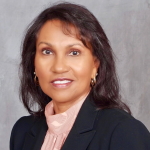 Theresa Maughan, Secretary
Theresa Maughan is the 2022 New Jersey State Teacher of the Year.She is a high school social studies teacher at East Orange STEM Academy and is in her 40th year of teaching and her 34th year in the East Orange School District. Maughan, who was born in Belize, emigrated to the United States with her family when she was in elementary school.
Ms. Maughan's students have won numerous honors, including Black History Month essay contests sponsored by the New Jersey Bar Association and the New Jersey Department of State Martin Luther King Jr. Commemorative Commission essay contest; they also were finalists in the National History Day competition. Theresa is also the 2021 New Jersey History Day/National History Day Senior Division Teacher of the Year and an ambassador for the New Jersey Amistad Commission. Maughan earned a Bachelor of Arts in history and education from Rutgers University, a Master of Arts in administration and supervision from New Jersey City University, and is 3 credits away from completing a Master of Arts in American history from Pace University.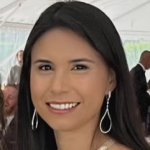 Corissa B. Porcelli, Treasurer
Corissa B. Porcelli began her career as an Analyst with The Stilwell Group. She was subsequently promoted and now serves as the Director of Research.
Ms. Porcelli has extensive experience reviewing financial statements and analyzing and assessing the strengths and weaknesses of publicly traded companies. She has served on the boards of directors of numerous public companies. Ms. Porcelli is a CFA® charterholder. She graduated in 2008 from the University of Pennsylvania with a Bachelor of Arts in Economics and Psychology.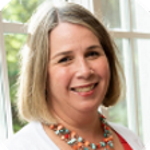 Dr. Suzanne McCotter
Dr. Suzanne McCotter is the Dean of the School of Education and Professor of Educational Leadership at The College of New Jersey. She holds a Ph.D. in Middle School Education from the University of Georgia along with a B.A. and M.L.S. from Rutgers University. Her areas of interest include professional development, grant seeking, and school-university collaboration.
Dean McCotter came to The College of New Jersey in 2017. As dean, she leads the School's four departments and numerous centers and offices. Under her leadership, School initiatives include diversifying the teacher workforce, environmental sustainability education, and working with urban middle schools.
Before coming to NJTC, Dr. McCotter served as the Associate Dean for Academic Affairs of the College of Education and Human Services at Montclair State University. Previously, she was a faculty member in Montclair's Educational Leadership Program, chair of Montclair's Counseling and Educational Leadership Department, and chair of the Department of Educational Foundations at Millersville University in Pennsylvania. A New Jersey native, she began her career as a school media specialist in Rahway. As an active leader in teacher education for the past 11 years, she holds a deep understanding of the policies and regulations surrounding K–12 education in our state and region.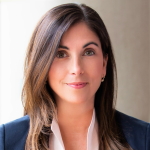 Christina Renna
Christina Renna currently serves as President & CEO of the Chamber of Commerce Southern New Jersey. In this role, Ms. Renna oversees a nine person staff and has direct oversight of the Chamber's work in public policy, membership growth, member retention and overall member experience.
Prior to her most recent stint at the Chamber, in 2010 Ms. Renna was tapped by former-New Jersey Governor Chris Christie to serve in his Administration, serving in several different capacities including Director of Intergovernmental Affairs.
In 2010, Ms. Renna was proud to be named as one of SJ Biz Magazine's first-ever list of rising stars in the South Jersey business community. Additionally, in 2019, 2020, 2021 and 2022 Ms. Renna was listed on NJBIZ's Power List as one of the most powerful people in New Jersey's business community. In 2020, 2021 and 2022 she was also named to the ROI-NJ Influencers Power List of statewide association leaders, and in 2021 she was named to the first-ever ROI-NJ Women's Power List among the top 50 most powerful women in business in New Jersey. Lastly, in 2022 ROI-NJ named her #34 on their Influencers Power List. A graduate of Vineland High School, Ms. Renna received her B.A in political science from Saint Joseph's University in Philadelphia and her Master's in Public Administration, with a minor in City Management, from Villanova University.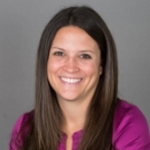 Liz Ross
Liz Ross serves as the New Jersey Program Officer at Overdeck Family Foundation, where she leads the portfolio of innovative projects across the state with her passion for education issues and her experience in the philanthropic landscape. Liz has spent almost 20 years in the non-profit sector. Prior to joining Overdeck Family Foundation, she was the Director of Outreach at Bedtime Math Foundation, expanding the impact of the organization's work across the country.
Previously, she served as the Director of Development at Mass Mentoring Partnership in Boston and a Development Officer at Dana-Farber Cancer Institute. Liz holds a B.A. in Human Biology from Stanford University and served as the Captain of the Division I Women's Lacrosse Team. Born and raised in New Jersey, she and her husband are now raising their two daughters in the Garden State.